Neuroscience and Neuroimaging (SDC) - joint international programme
Double MSc degree from The Sino-Danish Center for Education and Research (SDC), Beijing. Interdisciplinary, research-based programme with a focus on theoretical, experimental, and practical subjects.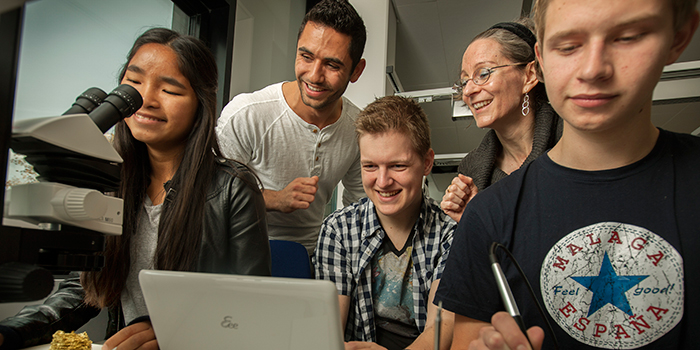 Specialize in solving the mysteries of the human brain.
Neuroscience has in the past decades emerged as a fast expanding field of expert studies that encompass and combine other scientific fields from molecules to imaging.
The SDC master's programme in neuroscience and neuroimaging is developed by active researchers from both Denmark and China, and includes lecturers from five Danish universities as well as several of the institutes of the Chinese Academy of Sciences. The programme is based in China.
The unique combination of advanced imaging techniques and a broad knowledge of basic and clinical neuroscience topics enables the students to combine the diverse scientific fields involved in neuroscience research and thereby facilitate interdisciplinary research.
Thus, the student will be able to join the growing field of neuroscience and neuroimaging research as well as fill the rising demand for graduates specialized in neuroimaging due to the increasing worldwide availability of high-resolution scanners.
Through the inclusion of top researchers as guest lecturers, students will be introduced to the latest advances in neuroscience research and techniques.
You will obtain knowledge in:
molecular, cellular, and clinical neuroscience
various neuroimaging technologies, including ultra sound, X-ray/CT, PET/SPECT, EEG, MEG and fMRI
advanced uses of neuroimaging modalities
hardware design for fMRI and PET scanners
model systems used in neuroscience.