Climate-friendly agriculture
There are several ways to reduce agricultural emissions of the greenhouse gases methane and CO2.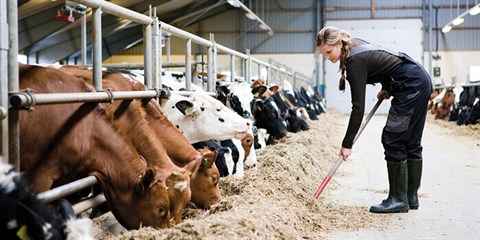 In the government's climate and agricultural initiative Green Transformation of Agriculture, which was presented in the spring, a number of technological solutions were highlighted as promising and as some that should be further developed.
Among other things, it traded on biorefining of grass protein, CO2 capture and storage through pyrolysis of biomass and ways to reduce methane emissions from cows and pigs.
As the solutions are based on technological insight and innovation, DTU plays a central role in the development.
In the articles below, you can read more about how DTU's researchers are helping to pave the way for an agricultural sector with a smaller climate footprint.