Light rail offers new ways of accessing and moving about DTU
In the future, the aim is to have more people walk, bike, or take the light rail to the DTU Lyngby Campus. DTU is also expanding the campus with new bicycle paths and green areas.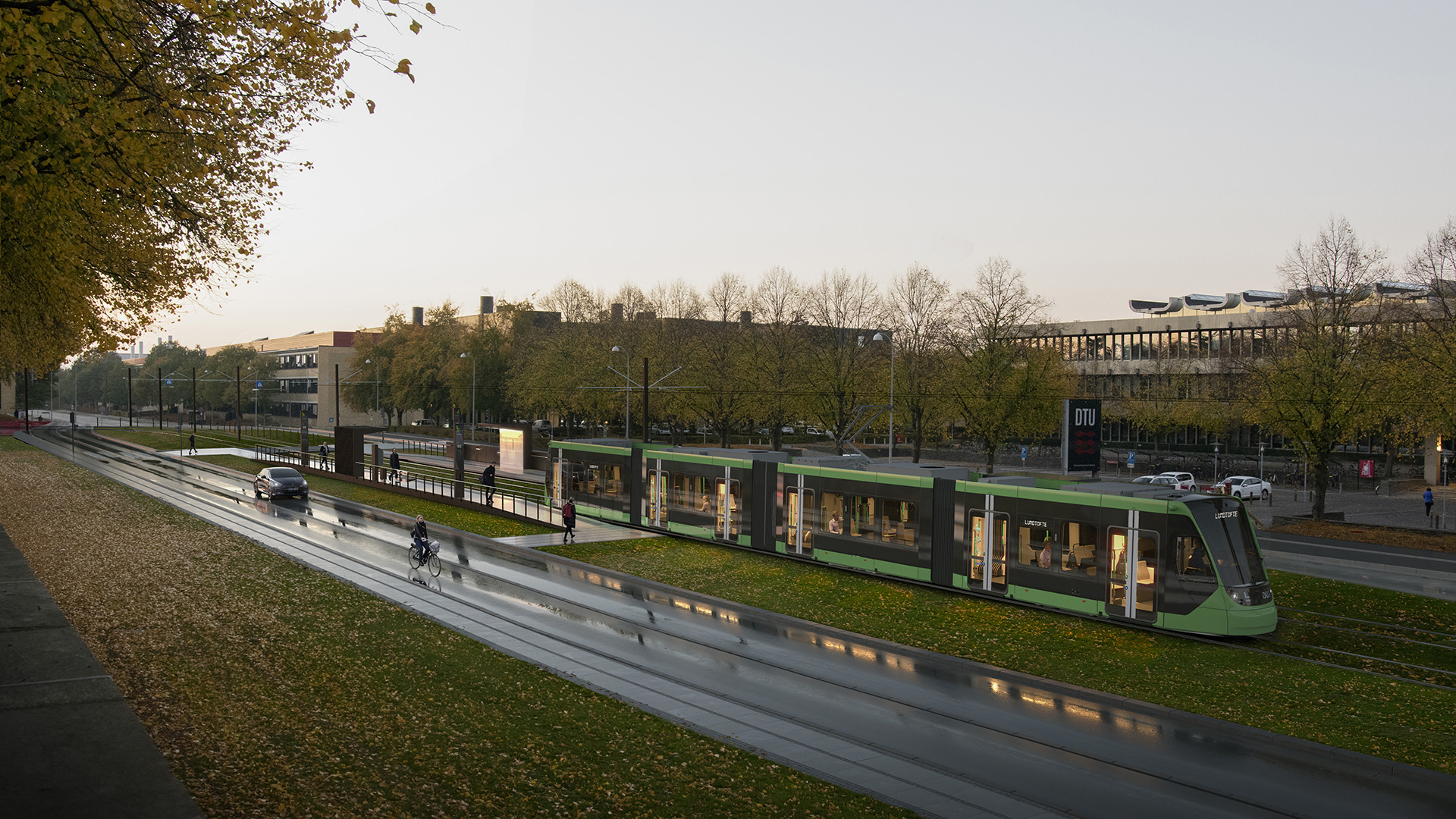 Rævehøjvej (DTU)
Rævehøjvej is located by the tracks along the Helsingør motorway. The light rail stop provides access to the northern part of DTU. On the other side of the Helsingør motorway there is Novozymes as well as apartment buildings and a residential area.
Anker Engelunds Vej (DTU)
The stop is located at the centre of DTU.
Akademivej (DTU)
The stop is located at the southern part of DTU. There are several apartment buildings and Idrætsbyen (the Sports Village) close to the stop. The stop will be used by DTU students and employees as well as people living and working in the area.