>
Leon Mishnaevsky Jr.
Senior Scientist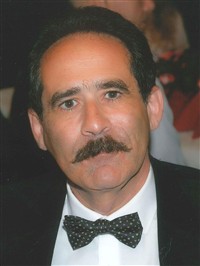 Department of Wind and Energy Systems
DTU Wind Materials and Components Division (WMC),
Frederiksborgvej 399
Building 101 Room S29
4000 Roskilde
Danmark
wind energy Composites Computational materials design Nanomaterialer
Leon Mishnaevsky Jr, is a Senior Scientist at the Department of Wind Energy, Technical University of Denmark. Author of 3 monographs ("Micromechanics and Nanosimulation", Springer, " Computational Mesomechanics of Composites", Wiley) and more than 120 research papers in peer reviewed journals. H-index: 35. Scopus ID 7004128548. L.M. has been a Coordinator or Principal Investigator in a number of projects, including the Innovation Foundation of Denmark (IFD) project DURALEDGE/"Durable leading edges for high tip speed wind turbine blades", Danida project "Maintenance and Repair Strategies for Wind Energy Development", US-Danish collaborative network (DTU, New York U, Tufts)  "Structural health monitoring and maintenance of wind turbine blades" and Columbia -Stanford-DTU network "Multiscale multiphysics computational mechanics", EU FP7 Project "Virtual Nanotitanium", Danish-Japanese project " Graphene and CNT based composites", Sino-Danish project " High reliability of large wind turbines via computational micromechanics ", Danish-Nepali project " Wind energy technologies in Nepal ",  and others.  Chairman/Organizer of many international symposia and conferences, including International Conference on Sustainable Wind Turbine Blades, 21-23.11.2022;  Symposia on Leading Edge Erosion of Wind Turbine Blades, 2020-2023;  New Developments in Structural Health Monitoring of Wind Turbines, 23.11.2020, on Multiscale Computational Analysis of Complex Materials (MCACM),  29-31.8.2017, Lyngby, DK; Nanoengineered composites, 15-17.7.2015,  Roskilde; Conference on Computational modelling of nanostructured materials, 4-6.9.2013,  Frankfurt am Main and others.