>
Ulrik Dam Nielsen
Lektor, Dr.techn.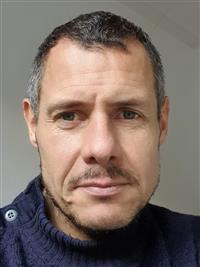 Institut for Byggeri og Mekanisk Teknologi
Sektion for Fluid Mekanik, Vandbygning og Maritim Teknik
Koppels Allé
Bygning 403 Rum 136
2800 Kgs. Lyngby
Danmark
Naval architecture Ship motion dynamics Time series analysis Data analytics Estimation theory
Associate professor with the Section for Fluid Mechanics, Coastal and Maritime Engineering. Teaching (course responsible and main instructor):Principles of Naval Architecture and Offshore Engineering (41202)Ship Operations (41275)Maritime Engineering at Sea (41280) Research areas: Safe and energy efficient technical marine operations at sea with a main focus on ship motion dynamics and other wave-induced responses in relation to operational guidance and monitoring. This includes, among other things, development of methods for ship motion-based (real-time) wave estimation, performance evaluation and analysis using measurements data, deterministic motion prediction (5-100 seconds ahead of time) for marine vessels in a realistic seaway.