Life Science Engineering and Informatics (SDC) - joint international programme
Double MSc degree from The Sino-Danish Center for Education and Research (SDC), Beijing. The programme incorporates interdisciplinary content with a contribution from molecular biology, analytical biochemistry, and computer science/IT.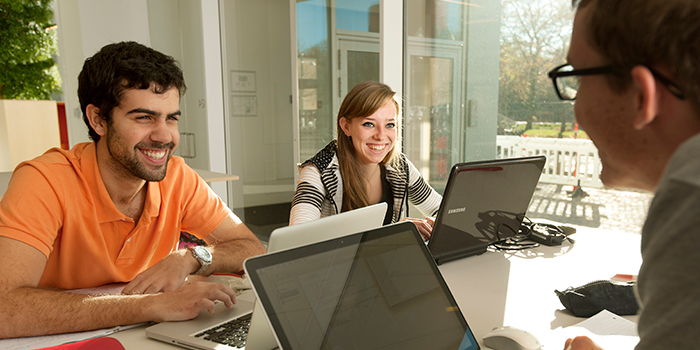 Engineers with an MSc in Life Science Engineering and Informatics are key figures in research an development within the post-genomic area of bioscience where data from publicly available databases are crucial in the design of experiments and the interpretation of the attained data.
The programme focuses on large-scale biochemistry, e.g. the study of proteins (proteomics), DNA (genomics), RNA (transcriptomics) and biochemical processes (metabolomics) in living organisms. A large-scale and data driven approach to these things are becoming increasingly important for biochemistry research and production, for example in the pharmaceutical and food industries.
The programme leads to an MSc degree in Life Science Engineering and Informatics and a Master of Biochemistry and Molecular Biology/Bioinformatics/Genomics from the University of the Chinese Academy of Sciences.
The master's programme gives you a broad understanding of different disciplines within the fields of Informatics and Life Sciences. You will learn how to design experiments that generate large quantities of data, how to analyze and interpret the data using biostatistics, bioinformatics and database mining.
Graduates are qualified for work in data-driven enterprises of any size, particularly within the pharmaceutical industry, Biotech, and IT sector. Typical work tasks include analysis of large-scale data, clinical chemistry analysis, large-scale DNA/RNA sequencing, analytical biochemistry incl. mass spectrometry, quality control, product development and research and development.
For some graduates, the MSc degree will be the starting point for Ph.D. or industrial Ph.D. studies.
You will be specially qualified to work in challenging international environments. Your base in this intercultural programme can therfore be a stepping stone towards an international consulting career.
Application Deadline
Please notice the application deadline:

1 March 2024
How to apply
You apply for the Life Science Engineering and Informatics by filling in the application form and sending it to associate Professor Ling Ding(lidi@dtu.dk), DTU Bioengineering, Department of Biotechnology and Biomedicine together with the relevant documentation.
Download the application form for the SDC Programme in Life Science Engineering and Informatics.
For Chinese applicants
According to national legislation in China, Chinese citizens cannot apply for admission to Life Science Engineering and Informatics through a Danish university. Instead, Chinese Citizens must apply for admission through the University of Chinese Academy of Sciences.