Facilities on campus
DTU Lyngby Campus has several student canteens, a library, a bookstore, and unique student facilities such as DTU Skylab. As a student you also have access to DTU Inside and CampusNet, which will be an indispensable part of your studies.
DTU Library
DTU Library in building 101 is a traditional university library as well as a digital library and the Technical Information Centre of Denmark.

The digital library, DTU Findit, gives you access to millions of scientific articles and online e-books. In addition to the more classical library services, including textbook and reference collection, the library also offers excellent study and group facilities as well as a large databar, lounge areas etc.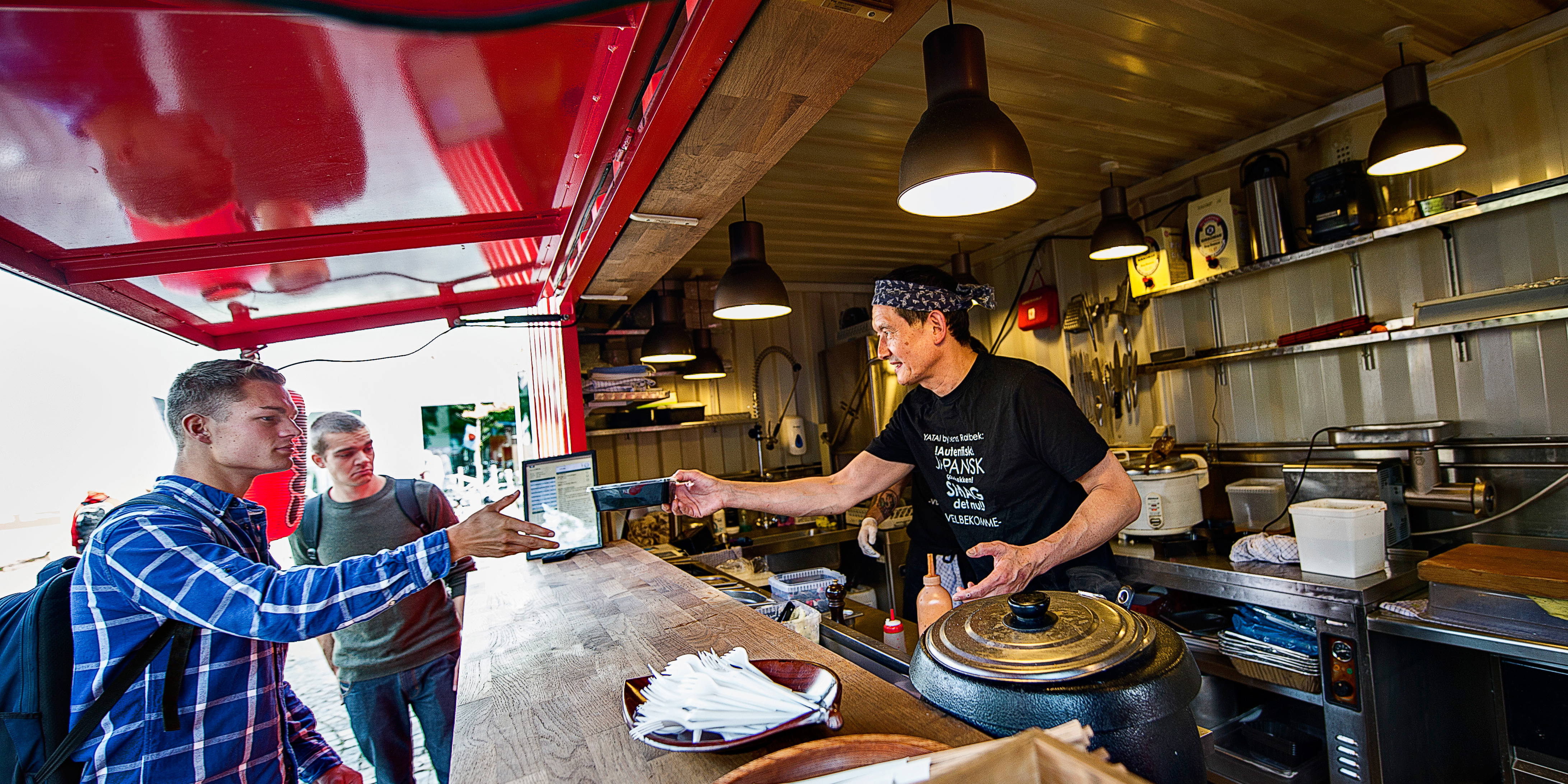 Canteens in building 101
In the main student canteen in building 101 you can get a hot meal, sandwiches, salads etc. Open from 11 a.m. to 2 p.m.

The Café is located next to the main canteen and serves breakfast, lunch and diner. Open from 7.30 a.m. to 8 p.m.

The Faculty Club is on the 2nd floor in building 101 and is open from 11 a.m. to 2 p.m. Contact: tel: 4525 1271, e-mail: 5186@fazerfoodco.dk.

The Faculty Club Restaurant is open from 11 a.m. to 3 p.m. Contact: tel: 4525 1271, e-mail: 5186@fazerfoodco.dk. You need to ordrer food and table through DTU Kantinebestilling.

Additional canteens and cafés
DTU Lyngby Campus is so large that you might be a long way away from building 101. Additional canteens are therefore scattered throughout campus.

The café in building 202 is open from 7.30 a.m. to 6 p.m. Contact: tel. 4525 6202, e-mail: 5179@fazeramica.dk
The canteen in building 358 is open from 7.30 a.m. to 3 p.m.
The canteen in building 342 is open from 7.30 a.m. to 2 p.m. (friday 1.30 p.m.). Contact: tel. 4525 4991, e-mail: 5188@fazerfoodco.dk
The canteen in building 220 serves breakfast and lunch from 11 a.m. to 1.30 p.m..
The Coffee Room in building 101 and the PF-Café in building 306 are both run by the Polytechnical Association (PF) and serve sandwiches, salads, and breakfast. The Coffee Room is open from 7.30 a.m. to 7 p.m. and the PF-Café from 7.30 a.m. to 5 p.m.
Street food stalls on campus.
Polyteknisk Boghandel
In Polyteknisk Boghandel you can buy all the textbooks you need as well as office supplies, literature, etd.
You get a 10 per cent student discount on all purchases. The bookstore is open from Monday through Friday from 8.30 a.m. to 4.30 p.m.
DTU Skylab
With a 'floating' meeting room, workshops, and state-of-the-art IT facilities, DTU has transformed a former research building on Lyngby Campus into a key facility for start-up businesses and innovative entrepreneurs. Learn more about this unique facility.
Laboratories
DTU has a wealth of various research facilities ranging from ultra-modern laboratoriums to massive full-scale test facilities. Other facilities include test centres for wind turbines, ocean going vessels, and anechoic chambers.
DTU favours the hands-on principle. Students are not expected to just watch, they are allowed hands-on access to all facilities.
Nanoteket
Located in building 307, Nanoteket is a student facility where advanced equipment is made available to DTU students and high school students.
Cash point machine
Danske Bank has a cash machine in building 101A across from the reception.