DTU Risø Campus
Located on the peninsula Risø in Roskilde Fjord 7 km north of the historic town of Roskilde and 40 km west of Copenhagen.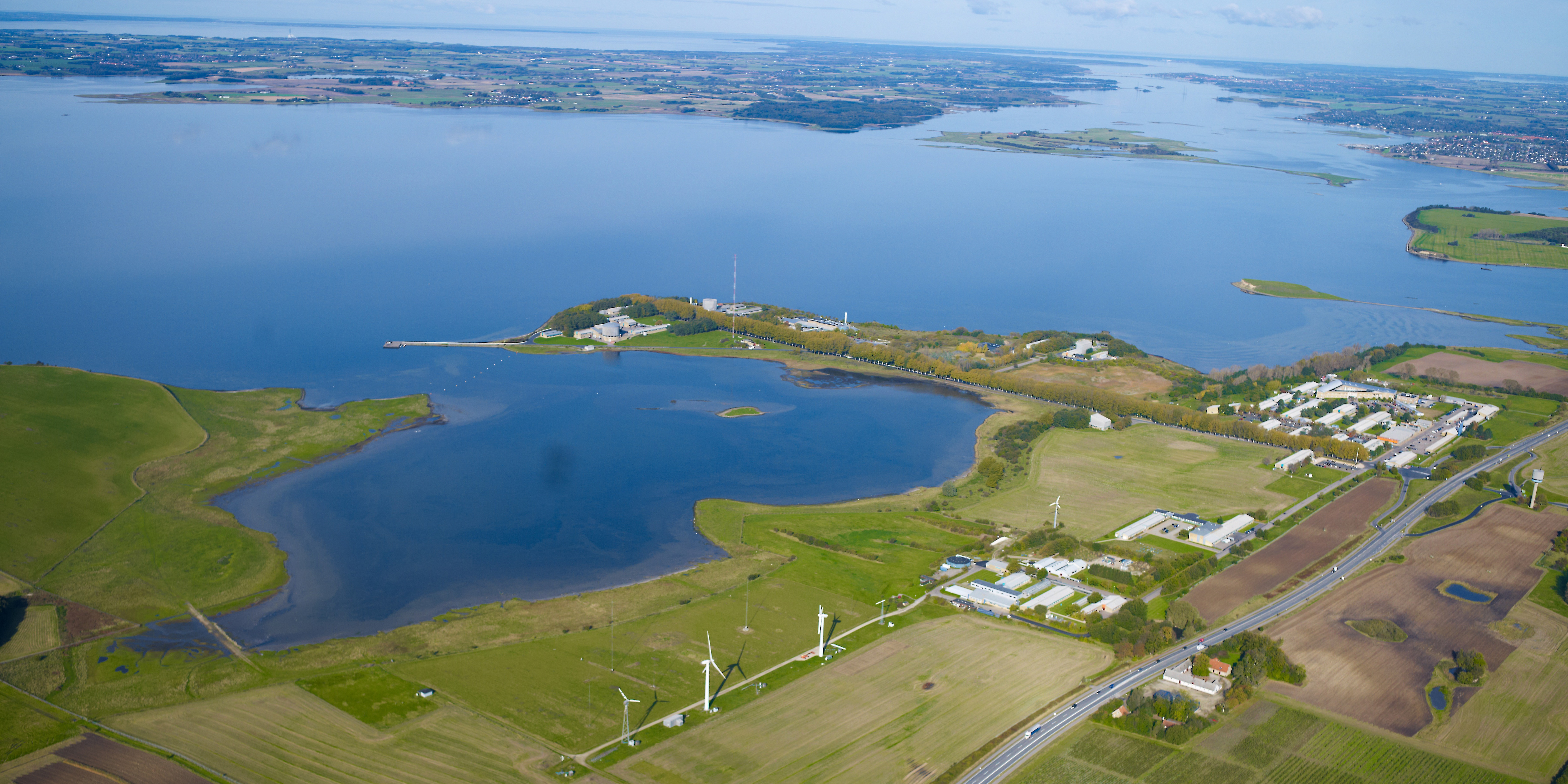 The buildings on Risø Campus are located in groups on a stunningly beautiful 262 hectare site. Main architects were Preben Hansen and Paul Nieport who designed the one-story standard buildings.
An avenue of poplars line DTU Risø Campus' 'main street' which runs from the entrance close to the highway to the head of the peninsula. The avenue was laid out in 1957 by the Danish landscape architects C.Th. Sørensen - the most celebrated landscape architect of his time.
Risø's history dates back to the mid-1950s when the world-renowned physicist Niels Bohr played a major role in creating the "Research Establishment Risø"- one of the largest single investments ever made in Danish research. The intention was to realize Niels Bohr's vision of the peaceful use of nuclear energy for electricity production and other purposes.
Risø was inaugurated on 6 June 1958. For the first 30 years, research was focused on providing a secure and stable supply of energy. From the mid-1980s, the agenda changed and nuclear power was no longer included in the Danish energy policy and security of supply was no longer the only objective.
Research increasingly focused on finding sustainable supplies of energy, which could ultimately meet global needs and provide opportunities for Danish industry.
DTU Risø Campus
Frederiksborgvej 399
4000 Roskilde
Denmark