Engineering Acoustics (KAIST) - joint international programme
Boost your CV by studying abroad; graduate with a double degree from two internationally acclaimed universities; spend one year abroad, and gain a unique specialization in Engineering Acoustics.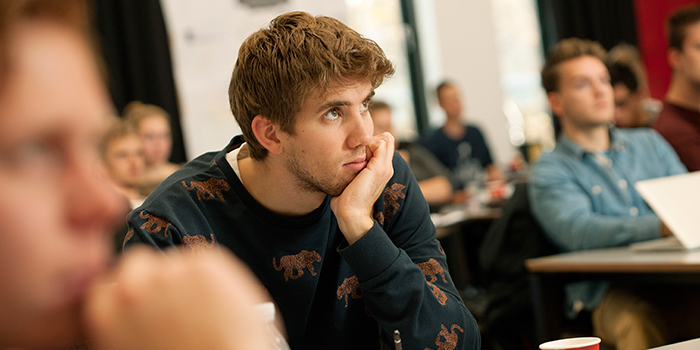 Engineering acoustics is an exciting area focusing on multidisciplinary studies of sound and vibration phenomena.
One of the fundamentals of sound is that it is always perceived by someone. Students in this programme learn to manage the vibrations that cause sound and gain practical experience in manipulating sound movement.
The dual degree in Engineering Acoustics spans over a large area of topics such as e.g. human hearing and reaction to sound, acoustic measurement methods, electroacoustic systems, architectural acoustics, environmental acoustics, and noise and vibration control and will give you the capability to work with a number of different important areas such as improving speech intelligibility for the hearing impaired, reducing hazardous noise levels in residential areas and working environments, or improving the sound reproduction from a loudspeaker system.
Focus
The programme covers a wide range of topics within acoustics—including the fundamentals of sound propagation, advanced measurement techniques, and understanding and modelling of the normal and impaired human hearing system.
Studying abroad jump-starts your career as employers are always looking for graduates with an international outlook and intercultural competencies. Upon graduation you are eligible to enter a PhD programme, but you are also qualitied for demanding positions in industry.
The dual degree in Engineering Acoustics provides a good basis for employment opportunities within fields such as for example the hearing aid industry, with measuring equipment manufacturers, and with firms of engineering consultants.
Typical fields of work
After completion of the dual degree in Engineering Acoustics your will be able to analyze and handle complex acoustic problems and identify advanced technological solutions to these problems. Typical fields of work will be:
development of measuring methods and equipment
consultancy in connection with, e.g., construction projects
noise control
working environment
design of hearing aids and other assistive devices
development and testing of sound recording and reproduction systems
sales and customer support
sound quality testing
research
teaching
Graduates who wish to qualify for management positions in research and development—be it in industry or academia—will need additional intensive and solid research education.

Graduating the MSc programme with a high grade point average may qualify you for admission to PhD studies—either as an industrial PhD with concurrent employment in a company, or as a regular PhD student.
Application deadlines
1 December - for start in the fall semester
1 June - for start in the spring semester*
*Students who started at DTU on 1 September may send the application form by 10 September
The KAIST-DTU Dual Degree Master's program is only open to students, who have been formally admitted to DTU's regular MSc in Engineering Acoustics programme. Therefore, it is not possible to apply for admission directly to the dual degree program.
How to apply
Fill in the application form
Hand in the application form + supporting documents to DTU International Affairs Office
DTU International Affairs Office will register and forward the applications to the Programme coordinator
The Programme coordinator will consult their counterparts and select the most eligible students
The Programme coordinator will inform DTU International Affairs Office about their decision
DTU International Affairs Office will inform the students and issue Nomination Letters
Eligibility
Motivated and dedicated students
Above average GPA
Strong English Language skills.
Pre-approval of courses
Courses taken abroad at KAIST must be approved by the DTU professor responsible for the individual Dual Degree programme.
Periods abroad
Students have the possibility of spending one year at KAIST during 3 different periods as indicated below. However, it is strongly recommended that students – especially international students - spend at least their 1st and even 2nd semester of their master studies at DTU in order to get familiar with the university, study program and fellow students.
Period One: 1st + 2nd semester
Period Two: 2nd + 3rd semester
Period Three: 3rd + 4th semester (writing Master Thesis abroad with both KAIST and DTU supervisor – examination at DTU)
The programme requirements consist of four components:
general competence courses
specialization courses
elective courses
master's thesis
Please note : 30 DTU ECTS, equal to 9 KAIST credits
Courses
All students must complete a study plan and have it approved by Efren Fernandez Grande. Any future changes to this plan must also be approved by him.
General Competence Courses and Specialization Courses
For an up-to date list of general competence courses and specialization courses please contact Efren Fernandez Grande.
Master's thesis
The master's thesis is usually written in the fourth semester of the programme. It must be written in English. It must be accepted by both advisors, and is concluded by an oral presentation (defense) at the institution where the work has been done.
The subject of the master's thesis has to be approved by both institutions. At DTU, the master's thesis is graded using the 7 grade scale, with the grade appearing on the master's degree diploma.
The grade will be determined by the DTU thesis supervisor and an external examiner according to the Danish rules and regulations on examination.
At KAIST pass/not passed is used when evaluating thesis work conducted at KAIST.
KAIST uses a credit transfer system similar to the European Credit Transfer System (ECTS). Three (3) KAIST credits are equivalent to ten (10) DTU ECTS.
Students are required to earn 18 credits from KAIST and 60 ECTS from DTU during their dual degree master's programme.
Contact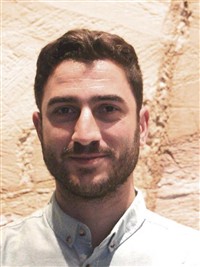 Efren Fernandez Grande Associate Professor Department of Electrical and Photonics Engineering Phone: +45 45253940 efgr@dtu.dk