Maritime Engineering (Nordic Five Tech) - joint international programme
Boost your CV by studying abroad; graduate with a double degree from two internationally acclaimed universities; spend one year abroad, and gain a unique specialization in maritime engineering.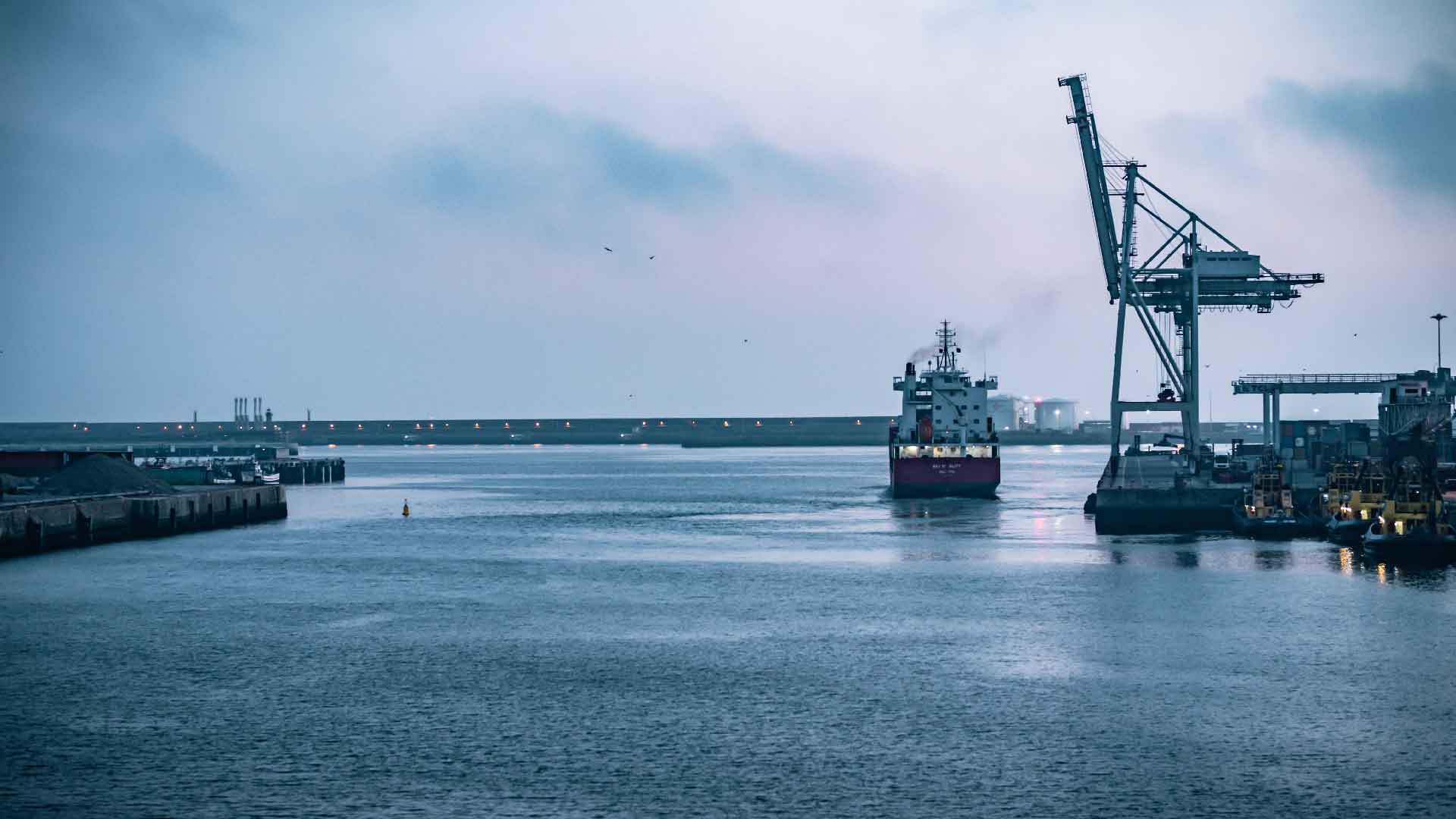 With 71 percent of its surface covered by water, the earth can be called the blue planet. The oceans are the main highways of international trade, with 90 per cent of the world trade being transported by sea. Moreover, the oceans contain many vital resources, from fish and plankton to raw materials below the seas such as oil, gas and minerals. Offshore wind turbines play an increasing role and cruising, sailing and boating provide great fun for many people.
So there are vast opportunities at sea. But we must use the sea better and more efficiently. Our ships and all activities at sea must use fewer resources, give less harmful impact on the environment and they must be safe. These are the paramount future challenges for naval architects and other engineers dealing with maritime engineering.
'Maritime Engineering' is a Nordic Five Tech (N5T) programme. This means that you get to study at two out of five of the most prominent Nordic universities: Aalto University School of Engineering in Finland, Technical University of Denmark, KTH Royal Institute of Technology in Sweden, Norwegian University of Science and Technology, or Chalmers University of Technology in Sweden.
The Maritime Engineering programme is based on the expertise of the participating universities within naval architecture, offshore engineering, and maritime engineering. The programme targets students wishing to profit from the Nordic Five Tech universities' long standing tradition and competence in the field and wishing to specialize in a specific area of expertise offered within the alliance.
During your first year in the programme you do courses within maritime engineering as well as relevant general and special engineering courses, These courses prepare you for your specialization in the second year which includes courses and your thesis work. The programme also includes activities where you get to network with fellow students and professors from the other partner universities.
Focus
The main focus of the Maritime Engineering programme is design, construction, and technical operation of ships and offshore structures — including hydrostatics and stability, hydrodynamics, wave and wind loads, propulsion, and structural analyses. The teaching methods include lectures, assignments, workshops, and project work. Theory is supported by experimental work and computer simulations are used intensively.
Specialization
This joint programme offers five different study tracks:
Ocean Structures
Passenger Ships
Ship Design
Ship Operations
Small Craft (Discontinued from Autumn 2020)
Find more information on study tracks and curricula on the programme's own website.
Studying abroad jump-starts your career as employers are always looking for graduates with an international outlook and intercultural competencies. This is particularly the case in the maritime business which is completely international. Upon graduation you are qualified for demanding and challenging positions in the maritime industry but you may also be eligible to enter a PhD programme at any of the participating universities.
Career opportunities
Upon graduation you will be qualified to work within naval architecture and offshore engineering, i.e. ships and offshore structures and their design, construction, and operation. This includes:
waves and wave loads
interaction between water and structure
stability of ships and platforms
dynamics of small craft
propellers and propulsion
advanced steel and lightweight structures
You will be able to analyze and design ships, including passenger ships, small craft, yachts, or offshore structures with respect to building and operation and you will have a deep understanding of the many conflicting demands as regards safety and technical, environmental, and economic aspects.
As a Maritime Engineering graduate you will typically be employed as a naval architect or offshore engineer by consultancies, design offices, ship owners, ship model basins, maritime administrations, offshore companies, classification societies, or suppliers of special equipment. Your role may be that of chief executive, development manager, team manager, consultant, specialist, or researcher.
Career Prospects
It is common for the maritime industry that engineers of many kinds: naval architects, marine, chemical and civil engineers, are vital for the activities.
Today there is a great need in the industry for qualified naval architects and other engineers with maritime specialization. The future challenges for safer, more energy efficient and more environmentally friendly activities in the maritime field will enhance this need. In particular the Nordic countries have good traditions in this field. As a graduate of the Maritime Engineering programme you will be able to drive the development towards better performance and higher standards.
Moreover, as a highly qualified graduate you will bring the newest and most rational engineering methods and disciplines into the daily work of your company.
With a Nordic Master in Maritime Engineering you can be employed as a naval architect or offshore engineering. Most graduates are hired by consultancies, design offices, ship owners, offshore companies and suppliers of special equipment. The roles in the enterprise may be those of chief executive, development manager, team manager, consultant, specialist, or researcher.
You also have the opportunity to become a PhD student.
Admission requirements
In order to apply for the Nordic Master programme in Maritime Engineering (NMME), you have to fulfill a number of requirements.
Degree Requirements:
Applicants must hold a BSc or BEng corresponding to a minimum of 180 ECTS credits.

Applicants must hold one of the following degrees:
A BSc degree in Naval Architecture for start at Aalto, Chalmers, DTU and NTNU,
A BSc degree in Mechanical Engineering for start at Aalto and Chalmers,
A BEng in Mechanical Engineering for start Aalto and Chalmers.
Applicants with a BEng in Naval Architecture, or a BSc or BEng in Naval Architecture and Marine Engineering, in Ocean Engineering, in Civil Engineering or in Engineering Physics will be considered on an individual basis.
The applicant's qualifications must include a strong working knowledge of mathematics and mechanics and applicants must document that they have fulfilled the following minimum requirements (a qualification checklist for this documentation must be attached to your application; it is part of the Application Summary and Motivation Statement form and can be found at the programme website):
Mathematics: 25 ECTS including linear algebra, calculus and differential equations.
Statistics and probability theory: 5 ECTS. Students without this qualification must be prepared to complete their curriculum during the first year.
Statics, mechanical vibrations, and strength of materials: 10-15 ECTS
Fluid mechanics: min. 5 ECTS
Sufficient qualifications within numerical methods and elementary programming using e.g. MATLAB or a similar programming language.
Applicants with a Polytechnic (FI), Högskoleingeniör (SE) and Diplomingeniør (DK) degree may be expected to do extra course work to qualify for the programme.
English language requirements:
The applicants must have an excellent command of English and they must present an official language test report. The test results must be included in the application.
Evaluation
All applications are academically evaluated by the consortium's partner universities. The candidates who meet the above requirements are ranked based on the their academic achievements. Admission is based on a joint decision by the admission board of the consortium.
How to apply
The application process for Maritime Engineering (N5T) is administered by Aalto University. Read more
Admission
Admissions for the programme are processed by Aalto University.
The application period is once a year and runs from December to January.
The Nordic Master in Environmental Engineering has a number of predefined study tracks. Each line is divided between two of the partner universities. This means that you spend one year (60 ECTS) at each of the two universities.
The specific universities and the order in which you stay at them are determined by your chosen study track.
| | |
| --- | --- |
| Semester 1 | University 1 |
| Semester 2 | University 1 |
| Semester 3 | University 2 |
| Semester 4 | University 2 |
Learn more about the study tracks and the curricula on the programme website.
During two-year Nordic Master in Maritime Engineering you will study at two different universities, which are part of the Nordic Five Tech Alliance.
When you apply for the programme, you must apply via Aalto's electronic system for application, no matter which study track you wish to do or at which university you want to start. In the application you must indicate your first (starting) university and your study track. If you are accepted by the Nordic Master in Maritime Engineering consortium admission board, your application dossier will be transferred to the university where you will be enrolled for your first year.
You will also receive an admission letter from your first university. Your application dossier will subsequently be transferred to the university that is responsible for the second part of your study track.
During your stay at your first university and in good time before your transfer, you will receive an admission letter from the university where you will be enrolled in your second year in order for you to have time to apply for accommodation and visa if needed.

The international offices of your first and second universities will assist you with the practicalities, such as accommodation etc., both when you enter the programme at the first university and when you transfer to the second university.

It may be possible for you to change your mind about your study track after you have started your Nordic Master in Maritime Engineering. In that case you must write a motivated application to the Programme Board and a permission may be granted only after new evaluation of your study plan and prerequisites. The application must be submitted early enough to make possible a change.

In order to issue the double diploma, the two universities will have to make a credit transfer of the credits obtained in the other university. You will be notified of any documentation needed for this procedure.
Contact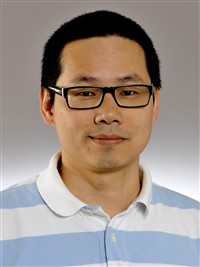 Yanlin Shao Associate Professor Department of Civil and Mechanical Engineering Phone: +45 45254120 yshao@dtu.dk