Polymer Technology (Nordic Five Tech)
The Nordic Master in Polymer Technology gives the student a background in polymer chemistry and polymer physics. The Nordic Five Tech (N5T) is a strategic alliance between the five strongest technical universities in the Nordic region.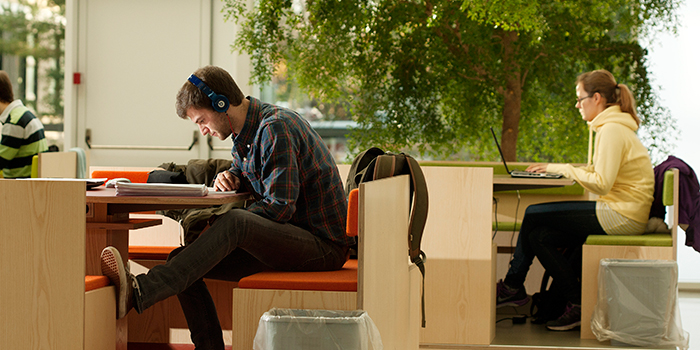 NB: Chalmers will not admit new students from the Autumn intake 2021.
N5PolTech is a two-year Nordic double degree master's programme, coordinated by KTH and based on the particular expertise of the participating universities.
The programme comprises five study tracks covering polymer technology from different perspectives. The programme is adapted to accommodate the students' diverse professional backgrounds. In each study track the students acquire expertise in polymer chemistry and polymer physics.
Depending on the study track the students get specific skills in their chosen innovative polymer technology engineering topic.
The length of the study period in each university corresponds to 60 ECTS. It is required that you start at one of the partner universities for part 1 and finish your studies at another university for part 2.
There are currently 4 study tracks starting at DTU, while 1 study track will lead to finalizing your studies at DTU (Polymer Engineering). The 5 available study tracks can be seen in the Table below (links will direct you to the KTH webpage with additional information on courses and possibilities at the different universities).
| | | |
| --- | --- | --- |
| Track | First year | Second year |
| Biomaterials Science | DTU or KTH | Aalto |
| Industrial Processes | Aalto, DTU or KTH | NTNU |
| Macromolecular Materials | Aalto or DTU | KTH |
| Polymer Engineering | Aalto or KTH | DTU |
The N5PolTech will provide the student with:
General knowledge and understanding concerning properties and use of polymeric materials, including knowledge and understanding of related environmental aspects.
In-depth knowledge on how polymeric materials are build-up from molecular level to macroscopic level and the relationship between structure and material properties.
General knowledge on synthesis/modification, characterization, processing and applications of synthetic and biobased polymers and in-depth knowledge in the selected specialization.
Insight into current research front in polymer technology including the role of polymeric materials in sustainable society.
The language of instruction is English. Upon graduation, students will receive a degree from each of the two universities in which they spent a part of their studies, thus receiving a double degree.
Partners
Denmark (DTU)
Sweden (KTH)
Norway (NTNU)
Finland (Aalto University)