Facilities on DTU Lyngby Campus
DTU's main campus is located north of Copenhagen near the town of Lyngby. More than 100 buildings are scattered across the 106-hectare great plain, which is divided into four quadrants – exactly like points in a coordinate system.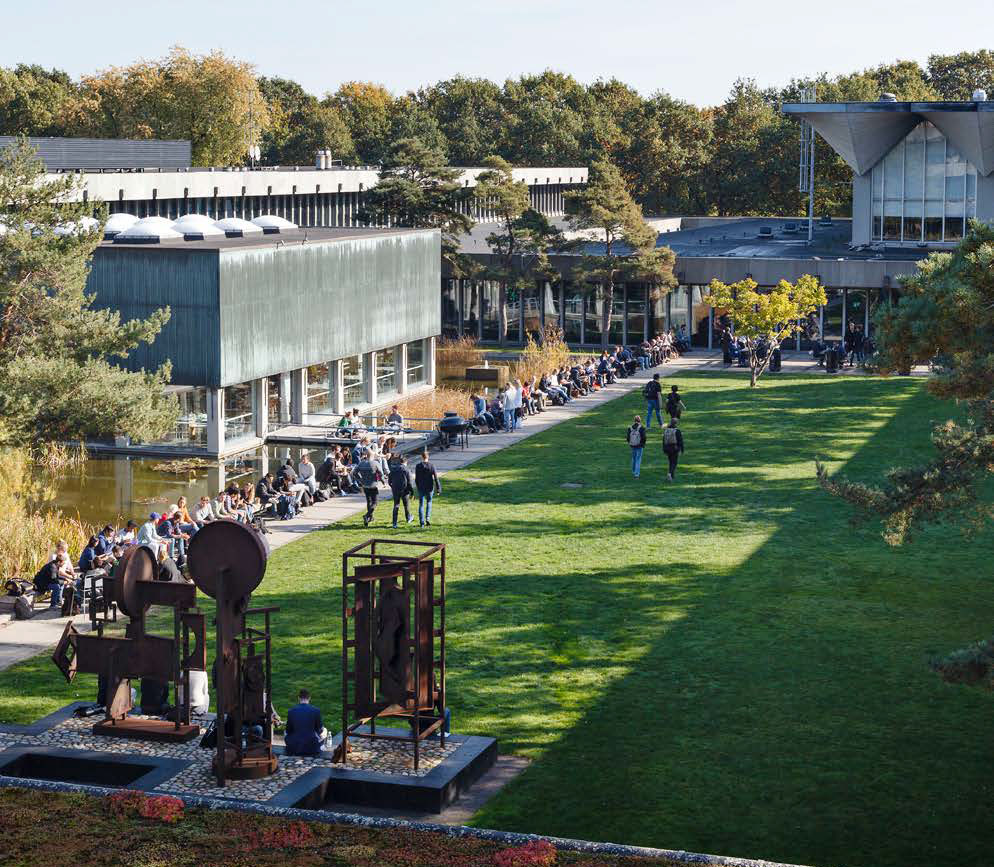 The campus is safe and secure and a site of great natural beauty: wooded areas, squares, inner courtyards and gardens, sports fields and a central avenue are nestled in the gaps between the buildings and combine to create an aesthetically pleasing architectural statement.
Teaching and learning facilities
Databars
Databars and workstations are located throughout DTU Lyngby Campus.


Laboratories
DTU has a wealth of various research facilities—ranging from ultra-modern laboratoriums to massive full-scale test facilities. Other facilities include test centres for wind turbines, ocean going vessels, and anechoic chambers. DTU favours the hands-on principle. Students are not expected to just watch, they are allowed hands-on access to all facilities.


Nanoteket
Nanoteket is a student facility where advanced equipment is made available to DTU students.


Skylab
Skylab is a unique innovation lab where DTU students can test their ideas and turn theory into practice.
Other facilities on campus
Canteens
Throughout campus you find several canteens, cafes and street food stalls. The main student canteen is situated in building 101.



Polyteknisk Boghandel
Polyteknisk Boghandel is a bookstore on campus in which you can buy all the textbooks you need as well as office supplies, literature, etc. You get a 10 per cent student discount on all purchases.



DTU Library
DTU Library in building 101 is a traditional university library as well as a digital library and the Technical Information Centre of Denmark.The digital library, DTU Findit, gives you access to millions of scientific articles and online e-books. The library also offers excellent study and group facilities as well as a large databar, lounge areas etc.



Cash point machine
Danske Bank has a cash machine in building 101A across from the reception.



Groceries

DøgnNetto is located in the fourth quadrant on Kollegiebakken 7.