Aquatic Food Production - Safety & Quality - Nordic Five Tech-DTU joint programme
Boost your CV by studying abroad; graduate with a double degree from two internationally acclaimed universities; Jump on board and spend one year abroad, and gain a unique specialization in aquatic food production – safety and quality.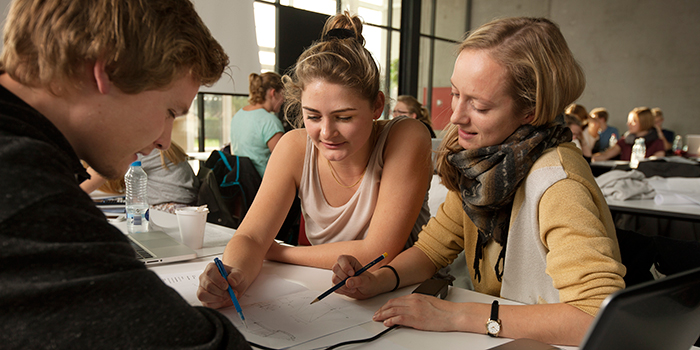 Please note: 2021 was the last intake for this programme
Aquatic Food Production - Safety & Quality is a Nordic master's programme. This means that you get to study at two out of four prominent Nordic universities:, Technical University of Denmark, Norwegian University of Science and Technology, Norwegian University of Life Science or University of Iceland.
The demand for aquatic food is increasing drastically worldwide and at the same time there is a pressure for more efficient production and distribution systems to deliver healthy and safe food also taking into account the environmental and sustainability issues throughout the entire aquatic food value chain.
The Aquatic Food Production - Safety & Quality programme is a unique education aimed at the aquatic food sector. The programme enables students to link advanced aquatic food production, processing and distribution with issues of importance for tomorrow's consumers, industry and society.
Focus
The programme focuses on addressing the entire value chain and the production of aquatic foodthroughout the entire production and food supply chain, linking primary production, including aquaculture and wild catch, with processing and distribution to the consumers in terms of quality and safety.
Specialization
As a student at the Aquatic Food Production - Safety & Quality programme you can choose your own profile by choosing the two universities and different courses at each university.

Find more information on study tracks and curricula on the programme website.
Career
Studying abroad jump-starts your career as employers in the aquatic food sector are always looking for graduates with an international outlook and intercultural competencies. Upon graduation you are eligible to enter a PhD programme at any of the participating universities, but you are also qualitied to apply for positions in industry.
Career opportunities
The AQFood programme allows you to pursue a career in the aquatic food production – either as professionals in aquaculture production, industrial food production, natural resource management or related to research, teaching and consulting activities.
Graduating the MSc programme with a high grade point average qualifies you for admission to PhD studies—either as an industrial PhD with concurrent employment in a company, or as a regular PhD student.
Partners
The MSc is offereed by strong technical universities in the Nordic region, with partners in