BSc Eng programmes in Danish
The BSc programme is a research-based undergraduate engineering programme that qualifies the student for a MSc programme.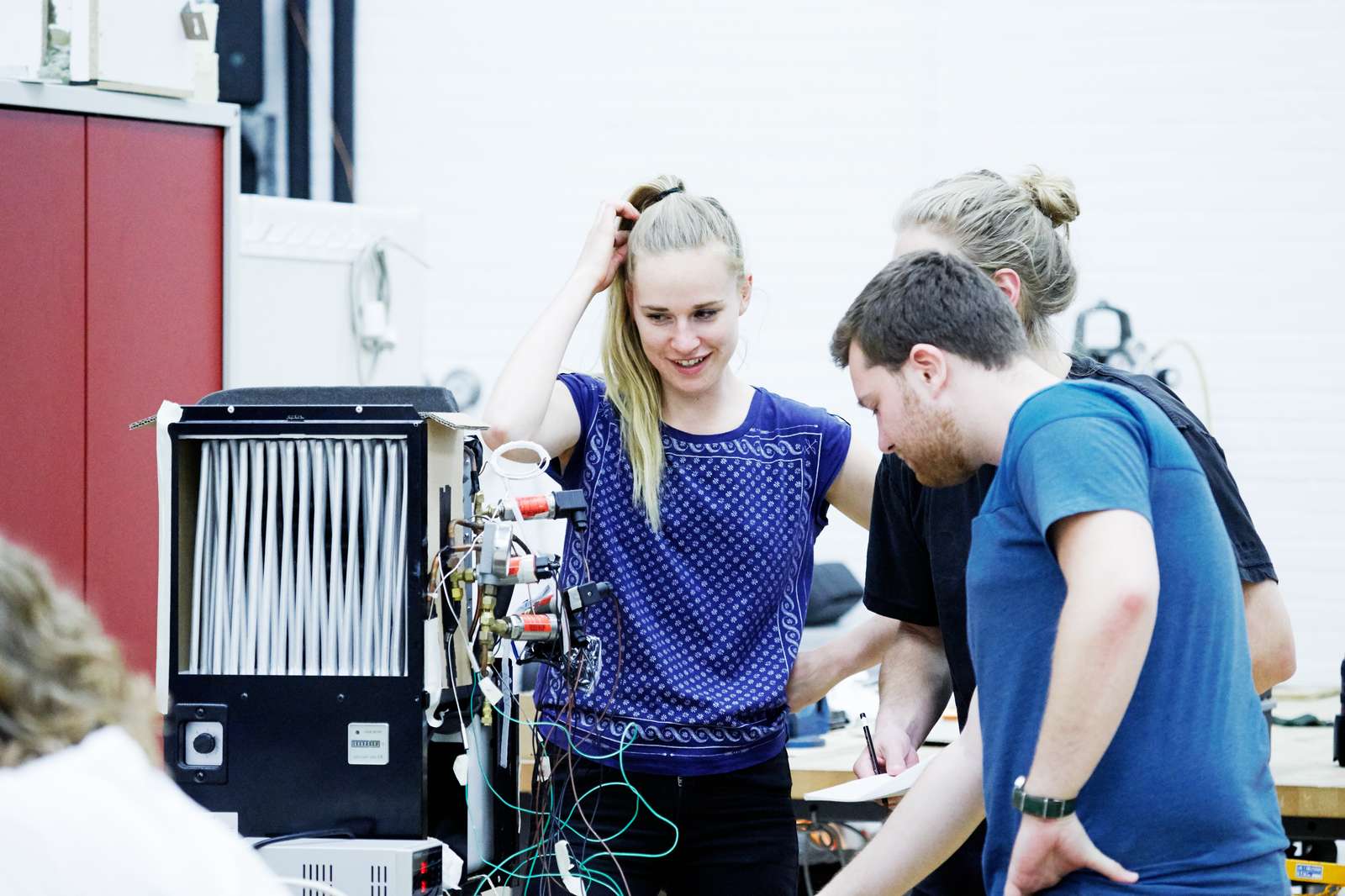 The BSc Eng programme is composed of four basic blocks of courses. During the programme, students must pass courses within each of these four blocks, corresponding to 180 ECTS credits points, 45 from each course block.
basic natural sciences courses
45 ECTS points
Projects and professional skill courses
45 ECTS points
Basic natural science courses
Complex technological problems cannot be solved without knowing about the basic natural science disciplines mathematics, physics and chemistry. This course block provides an insight into these disciplines—and always in a relevant technological context.
Technological specialization
All BSc Eng programmes include a number of courses that are specific to the particular programme. The technological specialization courses give students a clear picture of what, for example, Biomedical Engineering or IT, Communication Technology is all about, and how this knowledge can be applied in society.
Projects and professional skills courses
Bachelor's students at DTU also have a number of basic courses within the engineer's sphere of activity. From the onset, students are introduced to some of the tasks that they will be involved with later on.
Students also learn to use a range of relevant IT tools. Half-way through, students undertake their first big project, the specialist project, which is an exercise in itself in how to prepare a project and engage in teamwork. At the same time, students take a course in science theory, before the BSc Eng concludes with a bachelor project.
Electives
Students have every opportunity to shape their own unique academic profile as a BSc Eng student at DTU. In the block of electives, students choose between several hundred different courses from DTU's complete course catalogue , enabling them to steer their BSc degree in exactly the direction they want and in so doing increase the number of options open to them when choosing an MSc Eng programme.
Flexible structure of the bachelor's programme
DTU's BSc Eng study programme is designed to give students considerable freedom of choice throughout their studies. As the diagram shows, students actually decide the content of one quarter of their programme. By choosing between several hundred courses from DTU's extensive course offering, you can practically custom-make your own education.
On the majority of bachelor study lines, different proposals for study programmes have been drawn up which can provide a useful source of inspiration.
Read more about the structure of the study lines by selecting the relevant BSc programme in the menue on the left hand side of your screen.
Being a BSc Eng graduate gives you freedom and mobility
Once students hold a BSc Eng in technical science, they are qualified to start on a MSc Eng programme at DTU. However, with a bachelor's degree from DTU, graduates can also apply to do an MSc at another university.